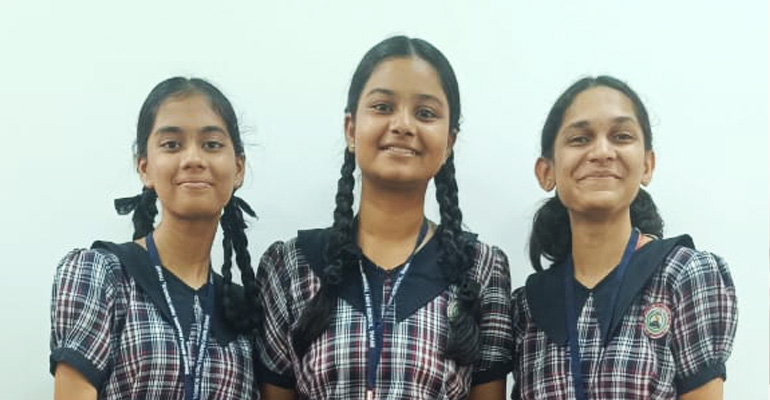 Our School Our Pride
Our school is an epitome of how a school educate their students. The school life is a preparatory stage before entering the real world full of challenges and competition. Our school follows the classic motto of "Wisdom with Humanity" which means achieving knowledge, values and equipping us for self-development without forgetting humanity value.
We all stepped into the school as tiny totes holding our parents hand, few with teary eye, few with excitement and curiosity. Our teachers at pre-primary stage welcomed us with big smile, love and hugs. The warmth of their love gave us the confidence that we are in right hands. In pre-primary our uniqueness was play way method which helped us to understand better. Field trips festival celebration was fun moment. As we started growing up and entered primary section it was a long journey of 7 years which slowly unfolded our hidden talents in sports, arts, dance, fun fair etc in all it was starting point to develop our overall personality. Next step or the last 3 years of high school was our secondary stage where we started developing the sense of responsibility, where all the primary students started looking at us as their seniors .This stage was a stage of confusion but our teachers handled everything being our best buddy at times, our mother, our critics and strong supporter. Being mature to understand the life, the challenges, facing the competitive exams, expressing our views was developed through many activities. Every part of the activity was a learning.
Humanity is not only preached but practiced too. We are engaged in community service activity by small contributions like hand painted bags, rakhis and stationery to the less privileged children. Hygiene and health awareness by donating Sanitary pads to females from nearby slum areas, few of us personally had interaction with children who were of our age with lot of dreams. This act was an eye opener where we realised having basic needs are more important, we really are grateful to God and our parents for all they do. Apart from them we also presented token of gratitude to our community helpers Police and Traffic police
Various activities are planned throughout the year for betterment of students. Our school being best in academics also focuses on students physical fitness, discipline, confidence building, career counselling, sessions like cyber security, 7 mantras for happiness ,time management, stress management and many other aspects.
Our school is blessed with the best Headmistress who always supports and motivates every student. We are also gifted with excellent and enlightened teachers and bench mates. Our school has achieved remarkable achievement in sports along with best school award. Our each moment in school life is very precious and very important part of our life. As we are at a stage where within few months we will be Alumni of our school, but this journey, learning and experiences will be cherished for lifetime.